Maria Kennedy, MPH, RD, LDN, CDCES
Licensed Dietitian / Nutritionist and Certified Diabetes Care and Education Specialist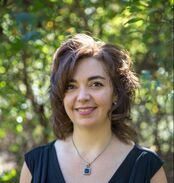 Maria is very passionate about helping others learn about disease prevention through evidenced based nutrition & general wellness. Her areas of interest include diabetes management, women's health, prenatal nutrition, gestational diabetes, prevention of chronic disease, and gastrointestinal disorders. Maria also has a child with anaphylactic food allergies and can provide great support to those with newly diagnosed food allergies and to help manage patients meet their nutrition needs long term while avoiding allergens.
Maria earned a BS in Food Science with a minor in nutrition at North Carolina State University in 1993. Upon graduation, Maria worked for approximately 8 years in Food Safety/Quality Assurance in regulatory agencies and in the food industry. After staying home with her children a number of years, Maria returned to school to study her passion, nutrition science. Maria completed a Master of Public Health – Nutrition Degree from the University of North Carolina – Gillings School of Global Public Health in 2012. Maria has been in private practice since graduating from UNC. She truly loves helping her patients and seeing improvements in their health.

Emily Padian, MPH, RD, LDN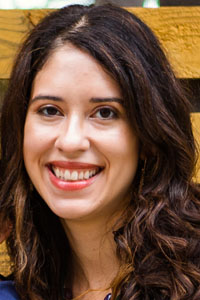 Emily's purpose is to help her clients achieve their nutrition or weight-related goals, while nurturing a joyful, balanced relationship with food. She enjoys helping people of all ages reach a healthy weight, set individualized nutrition goals, and manage chronic conditions like diabetes and heart disease. Emily has been a registered dietitian since 2012 when she completed her Master of Public Health in Nutrition at UNC-Chapel Hill. In her spare time, Emily enjoys practicing yoga and preparing healthful, delicious meals with her family. Emily is fluent in Spanish and is in-network with Blue Cross and Blue Shield.
Testimonials
I had the pleasure of working with Maria Kennedy when I was diagnosed with gestational diabetes. I was in a high risk pregnancy and my stress level was high due to all of the extra appointments and worry. Maria was very calming and did all she could to keep my gestational diabetes in control. She was available for help at all times and was happy to provide guidance, recipes, suggestions, and more throughout my experience with her. She did so with a positive attitude and a reassuring demeanor. Maria was non judgmental about my picky eating tendencies and was able to help me build a meal plan that not only factored in my eating preferences but also the lack of time I had to prepare and eat meals that required a lot of time. This made working with Maria very practical and a pleasure. Maria made a stressful situation much easier and through the process I was able to change eating habits that will help me long term. I was fortunate to work with her! – T.D.
Maria recently helped me take a look at my overall eating habits to assist me in breaking a weight loss plateau that I had been been having for a few months. Her counseling, food menu calendar, and recipe ideas have helped me so much on my journey to a healthier life style. I was so shocked to find out that my Cigna insurance completely covered my visit with Maria. I would recommend Maria to anyone who is looking for a local Nutritionist. She's the best in the Triangle! – L.K.